About Alex W Presti
Immigration Attorney in Dallas, TX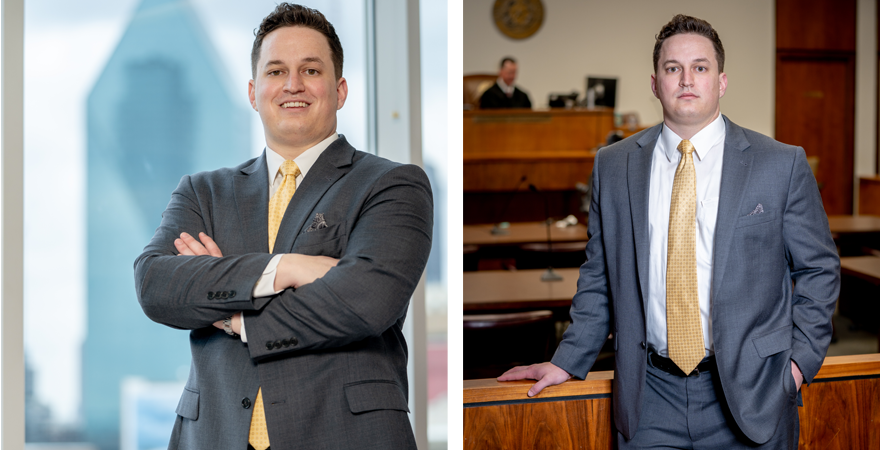 
Email: ap@prestilegal.com
Case
Evaluation
Request a case evaluation from our staff to get started.
Born and raised in Texas, Attorney Alex Presti is a seventh-generation Texan who attended high school at Dallas Jesuit, received his B.A. from Southern Methodist University, and his J.D. & M.B.A. from Texas Tech University. He earned a concentration of law in business – an honor awarded to students who complete a dedicated course load in business and the law.
Focusing his practice on litigation – primarily in criminal defense, personal injury, and civil disputes – Alex Presti has represented clients all over Texas. He is committed to providing each client with zealous representation and personalized service while maintaining the highest standards of ethics. Mr. Presti has successfully negotiated and resolved hundreds of cases for his clients.
Mr. Presti is licensed to practice law in Texas. He is a member of the Dallas Bar Association, Dallas Trial Lawyers Association, Collin County Bar Association, and Collin County Young Lawyers Association.
With a successful track record and numerous satisfied clients, The Presti Law Firm has successfully represented clients in a wide variety of legal matters, including personal injury, criminal defense, and immigration. Using their extensive legal background and experience, Alex Presti and his team provide their clients with high-quality, personalized representation and knowledgeable guidance throughout their legal journey.
When it comes to navigating the legal system, nothing is more important than having the right attorney on your side. With years of experience in personal injury law, criminal defense, and immigration matters, Attorney Alex Presti has the extensive knowledge and experience necessary to fight for your rights. He is prepared to handle all aspects of your case with professionalism and diligence, from the very first consultation to the resolution of your case.
Legal Experience Plus Personal Commitment
Experience
With years of experience as an attorney, Alex Presti understands the importance of personal commitment when representing his clients and works tirelessly on their behalf to achieve the best possible outcome.
Compassion
Alex Presti is devoted to his clients and believes that providing quality legal care with empathy and compassion is essential when helping them navigate complex legal issues.
Integrity
Alex Presti values honesty and integrity. He understands that his clients need to trust him, and works hard to earn that trust every day. He works diligently to resolve their issues as efficiently and effectively as possible.
Read what our clients are saying about working with us!
Case
Evaluation
Request a case evaluation from our staff to get started.